How can you know where any pokemon appears? And how can you get there quickly? Here is a step by step guide
Step 1:
Navigate to the pokedex. (
https://www.delugerpg.com/pokedex
)

Step 2:
Type the name of the Pokemon are you looking for into the searchbox, or find it in the list below and go their dex info.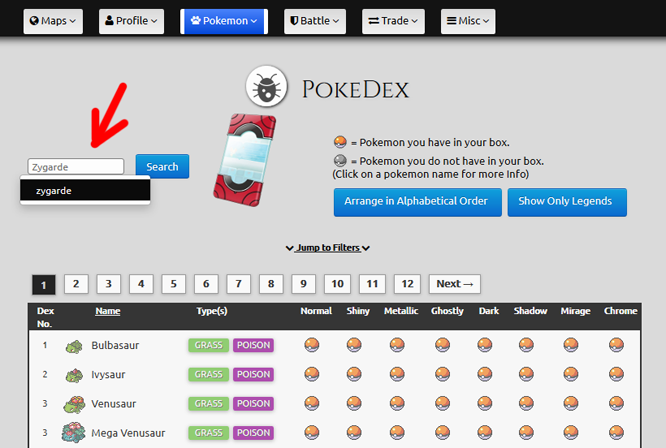 Step 3:
See where the Pokedex says the Pokemon will appear. You can simply click on the map number to go to that map directly.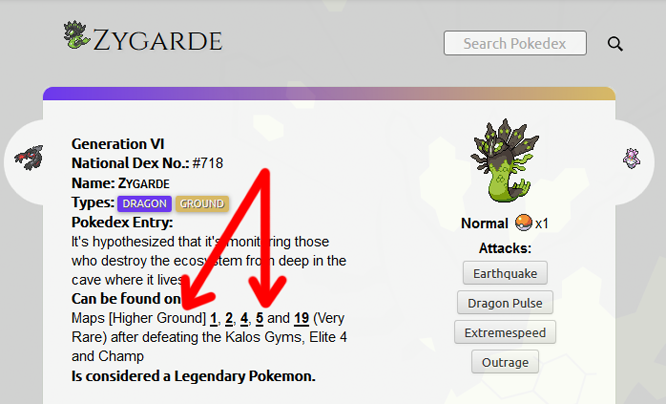 If applicable, remember to note the area is says the pokemon will appear in. For example, if it says 'Higher Ground', the pokemon will only appear on slightly elevated ground, rather than the area with grass
Note:
If you are looking for a Legendary Pokemon, you will have to defeat the region(s) mentioned in the dex entry (You will have to defeat all the Gym Leaders, Elite 4 and Champion(s) of the region)